As our loved ones move gracefully into their golden years, we all start thinking about how we can ensure that they are best taken care of in a safe, happy, and affordable environment close to home. Ensuring that their transition from their current living spaces into their new lifestyles is seamless and something to look forward to, is something that may prove difficult when going into a nursing home or assisted living facility. The term 'Granny Flat' generally brings to mind the old fashioned and outdated perception of 'little old grannies out the back of the house', whilst in actual fact, Granny Flats and Sleepouts are fast becoming an Australian Lifestyle Revolution! Transforming and modernising lifestyle solutions for Australians of every age, they are continuing to prove themselves as an invaluable, forward thinking investment. And we're going to tell you why.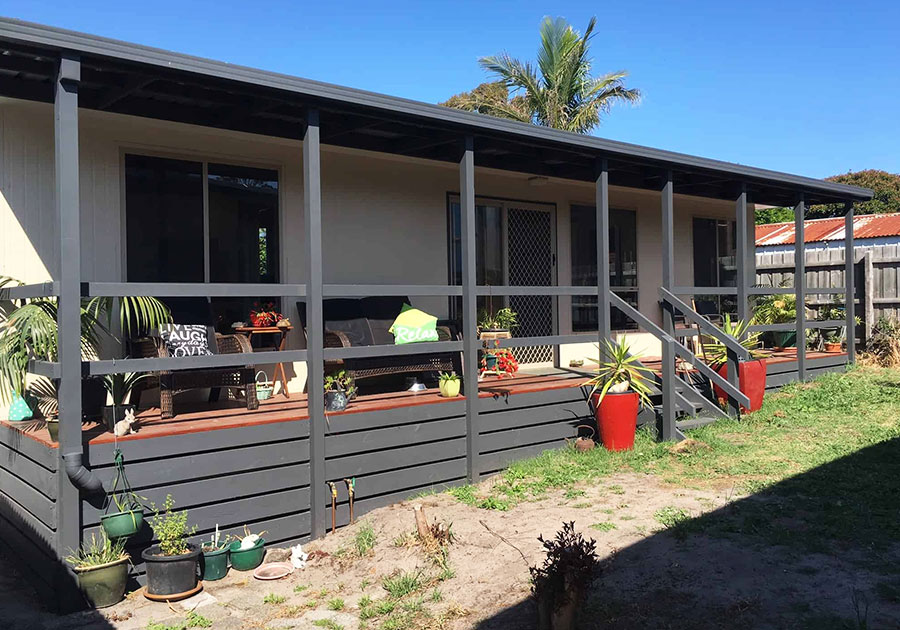 No one knows your family like you do; and taking the leap in entrusting your loved ones care and happiness into an endlessly rotating roster of support staff and nurses can be a daunting and uncomfortable ask. Whilst every staff member is no doubt well trained in their role and taking good care of your family, there can sometimes be a lack of personal relationship between the staff members and the residents due to reasons such as:
Rotating rosters
Staff turnover within the business
Staff being overworked
The facility being understaffed
Unfortunately, when a combination, or even just one of these circumstances surfaces in the facility, the first thing to suffer unfortunately, is the level of care provided to your loved one. We also can't forget that Nursing Homes and Assisted Living Facilities aren't Not-for-profit organisations, and just like any other business, it runs to make a profit for it's owners. With extra costs that can be incurred left, right, and centre throughout the living arrangement in these facilities, it will never be just a flat rate cost. There are numerous unforeseen costs that come to light with services such as:
Home cooked meals in the dining room with other residents
Assistance with cleaning their room or taking their medication
Extra assistance during a potential medical emergency
If it costs all this extra money just to ensure your family member is safe, happy, and healthy in any situation that they may encounter in the facility, would they be better off at home?
Just as all things vintage made a comeback, Granny Flats and Sleepouts have undergone a facelift, wardrobe change, and have come back swinging to take their place as Australia's forward thinking, flexible, and affordable lifestyle solution! With unique building systems, use of the latest technologies, low maintenance requirements, and incomparable value for money, there's no doubt that the risk vs reward for these investments are heavily tipped in your favour. You have the options to buy with a ready to go floor plan or custom design one to suit your needs and potential upgrades. The ability to completely customize the space at a low cost also comes with great advantages like being able to provide versatility to suit disability and/or occupational therapist modifications to ensure the safety of your family member. Granny Flats and Sleepouts are prefabricated to order and come in flat packs which are then put together on site. This also means that once the unit has been completed, it is easy to relocate by a handyman or tradesperson should there be the need to move. These innovative lifestyle options undoubtably provide a happy and healthy balance of retained independence and whilst having care and assistance from loved ones close by.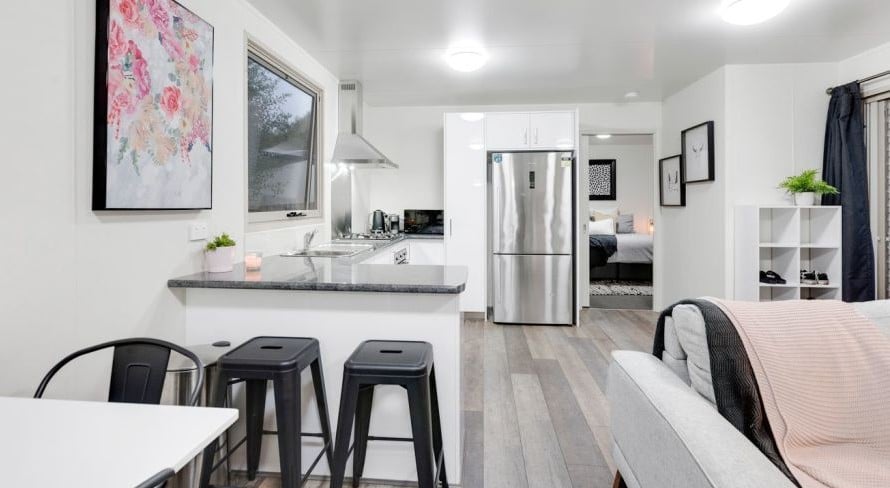 Ensuring that your family and loved ones are well looked after into their later years of life is something that we all strive to achieve, as it is a privilege to be able to look after family as they have looked after you. Things we need consider when researching how we can best accomplish this are:
Safety
Affordability
Practicality
Happiness
Health and Wellbeing
Keeping family close
Thankfully, Granny Flats and Sleepouts tick every box and can proudly provide a beautiful place close to love ones to call home.